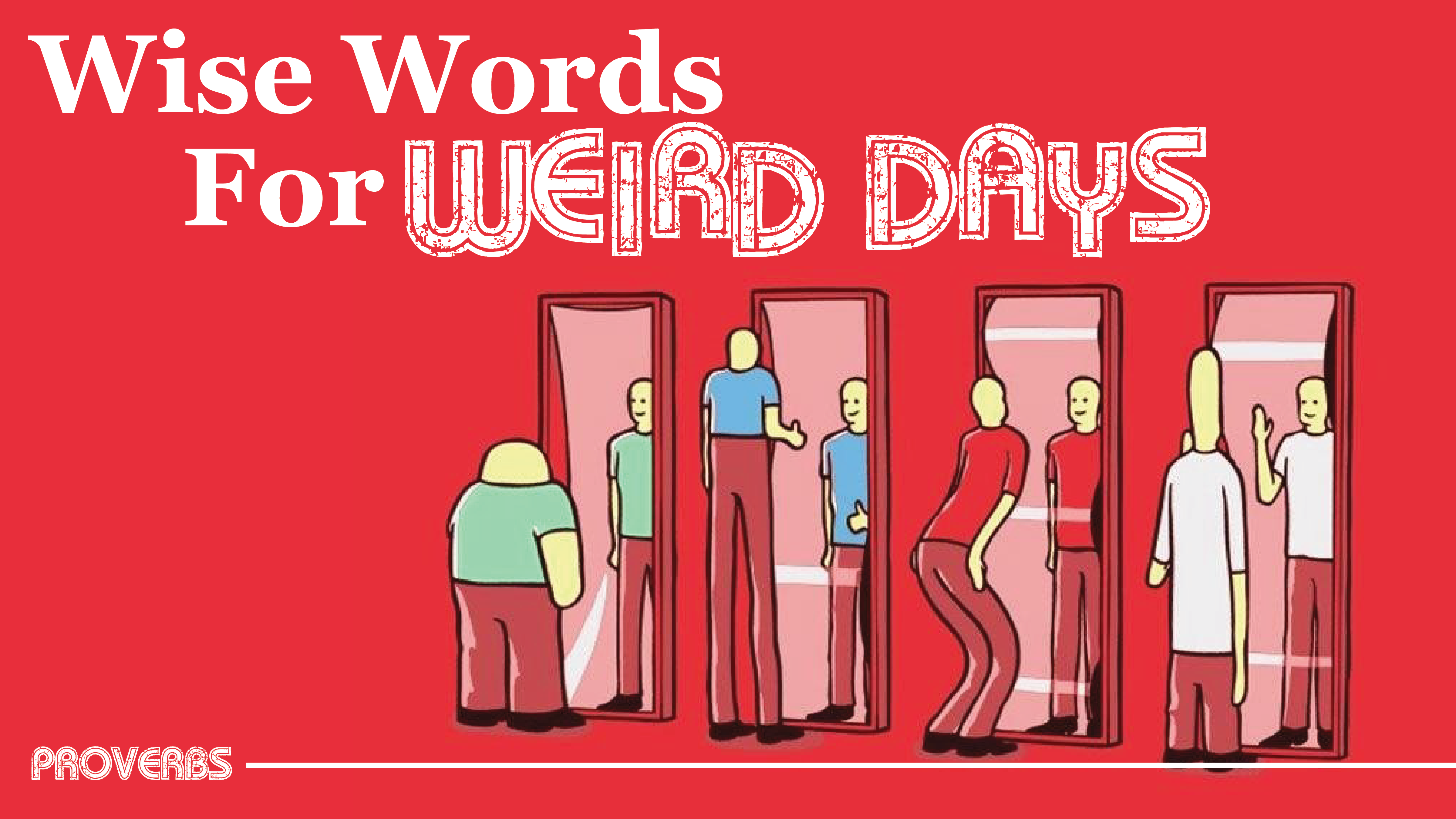 Wise Words For Weird Days - A Study of Proverbs
Posted by James Carroll on
Living a godly life is difficult enough within the rhythm and flow of "normalcy." But as we can all attest, the spring of 2020 has been anything but normal. The upheaval of the past few weeks and uncertainty about when it will end has been disorienting, to say the least. The disruption leaves many people trying to keep their heads above water and magnifies the challenges of navigating life in a God-honoring way. What we need in this moment, as in all moments, is wisdom. So beginning this Sunday, April 19, we'll direct our attention and energy in congregational study of a biblical book that has rightly been called "a course of education in the life of wisdom."
While Proverbs is known by most for its pithy sentences that pack a thought-provoking punch, it is much more than the sum of these memorable lines. This book is a collection of long discourses and different forms of poetic speech that forms a single unit of thought to instruct and nurture believers in wisdom.
The Hebrew word translated "wisdom" in our English Bibles most basically means skill, expertise, or masterful understanding. It's used of the artistic skill used to build the Tabernacle and instruments for worship in Exodus 28 and 31 and of the skill for government (Jeremiah 50), diplomacy (1 Kings 5), and war (Isaiah 10). In the Proverbs specifically, wisdom is skill in living. Or as one commentator summarizes, wisdom yields "the faculty to understand each situation and to apply [truth] in a skillful and successful manner."
Not only is wisdom helpful for humans; it is necessary for all who want to live a God-honoring life. As we will see throughout our study, true wisdom as given in the Proverbs cannot be disconnected from a covenant relationship to the Creator God. Stated even more simply, "wisdom is the ability to make godly choices in life" or we could call it, "life observed in light of God's revelation."
Therefore and thankfully, we are not without hope and help, especially in these weird days. God has given a timeless treasure of wisdom in Proverbs that will re-orient our hearts and enable us to live in harmony with the unchanging God even during an ever-changing and tumultuous moment in the world. I hope you'll join each week at 10:30 AM as we study this book together.