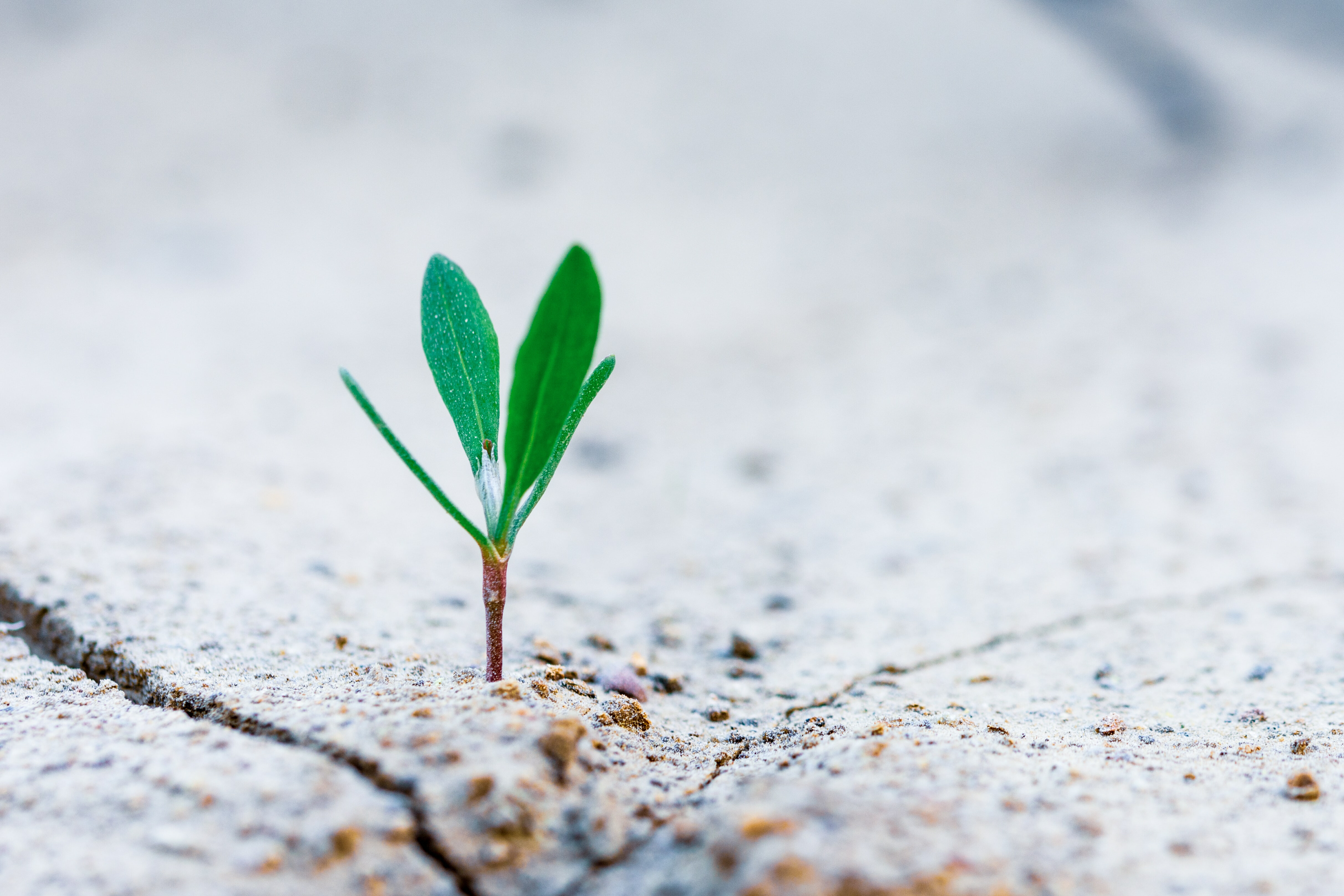 God is gracious to refine and shape his children patiently and persistently throughout their lives. He never gives up. Sometimes this work is imperceptible because the changes are so slight, but he never stops working. He continues tilling the soil of the heart, planting fresh seeds of his word, and bringing forth the fruit of sanctification. This process is often painful, but the resulting joy of greater intimacy with God and greater conformity to Christ is worth the price we pay.
Even more, we can live with confidence knowing that nothing is wasted because every moment and every circumstance are brought purposefully by God's sovereign hand. He maintains meticulous providence over his creation securing both his ultimate plan for all things and his specific plan for each one of his children. When it feels like the world is collapsing around us, we rest in the truth of God's character and the comfort of his promises to us.
When pandemics alter life. When illness and death ravage our bodies. When strife in the home weigh on us. When children rebel. When friendships deteriorate. When temptation seizes us. When elected officials and appointed judges fail us. When culture is overwhelmed by conflict. When our relative security and safety are threatened. We are not driven to despair; instead, we are renewed inwardly by the hope we have in Christ.
This hope – this confident expectation – is grounded firmly in the future work of our God that can be known through in his rich promises and present work. As I reflect on ten years of life and ministry here, these ideas draw me back to three verses from Paul's letter to the church in Philippi. Some will recall that we began our time together studying through this book on Sunday mornings. These verses can speak afresh to us all these years later. The first reminds us of the confidence we have in God's commitment to finish his work in us. And the second calls us to participate in his ongoing work to sanctify us with the confidence that his purpose and power undergird us at all times.
And I am sure of this, that he who began a good work in you will bring it to completion at the day of Jesus Christ. Philippians 1:6 (ESV)



Therefore, my beloved, as you have always obeyed, so now, not only as in my presence but much more in my absence, work out your own salvation with fear and trembling, for it is God who works in you, both to will and to work for his good pleasure. Philippians 2:12-13 (ESV)
With these truths in mind, let us reassure our hearts in difficult seasons and recommit ourselves to receive and embrace God's word. Let us lean forward in humility to hear the word and strive, by the power of the Spirit, to walk in full obedience to it.