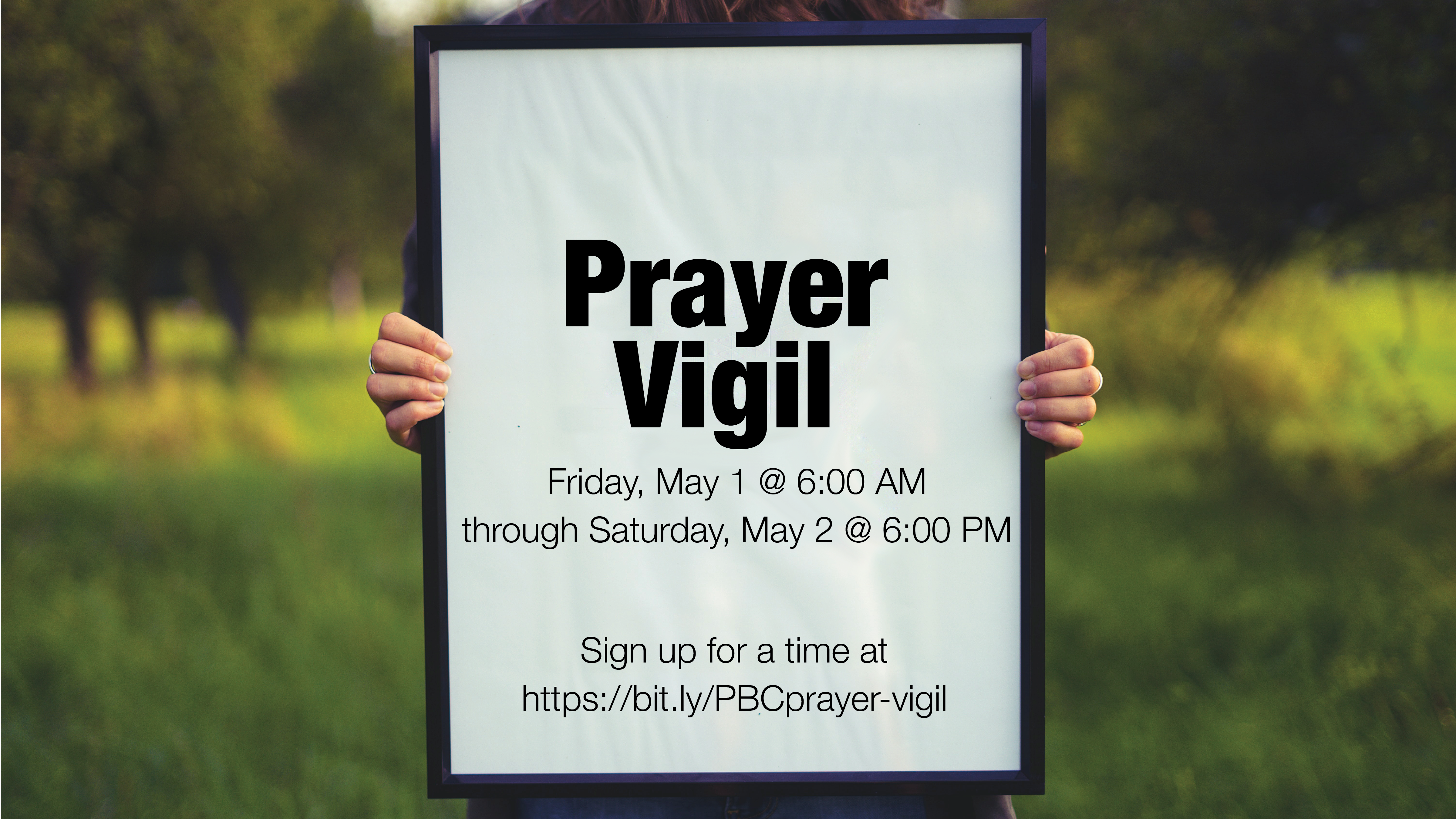 "Consecrate a fast; call a solemn assembly." Joel 1:14a
This directive from chapter 1 is repeated in chapter 2 as God calls His people to gather for a time of corporate lament, reflection, and pursuit of Him. This moment was to include two key ideas: identification with God's moral excellence and a concern for the brokenness of the community. It echoes the scene in Exodus 19 when the newly-constituted nation prepared for their initial meeting with the Lord. In Joel's day, as at Mt. Sinai hundreds of years before, this preparation meant forsaking normal activities and forsaking sin to express devotion to God.
On March 23, I invited you to join me in fasting one day as a response to the message in Joel and as a way for our congregation to unite in heart while separated physically. That congregational act was to express our lament over not being able to meet together and our devotion to the Lord even during these difficult times. As a further application of the heart behind Joel 1 and 2 and a continued expression of grief over our loss in this moment, I'm inviting you to join in our 36-hour prayer vigil next Friday and Saturday, May 1 and 2. During this time, we'll unite our hearts in prayer as we plead with the Lord to continue His good work among us and bring us together in one place again soon.
While some may not be able or comfortable coming to the building to pray, we encourage you to still sign-up and pray from your home at the appointed time. If you do feel comfortable coming to the building to pray, our staff will provide complete instructions that will be in agreement with the government's recommendations on social distancing. I hope we'll invest this time to pray for our congregation, our community, our nation, and the world. I'm excited to see and hear how God uses this time of concerted prayer to strengthen individuals and cultivate a sense of unity in our church family.
Once again, I miss you and I'm praying for you.

CLICK HERE TO SIGN UP!