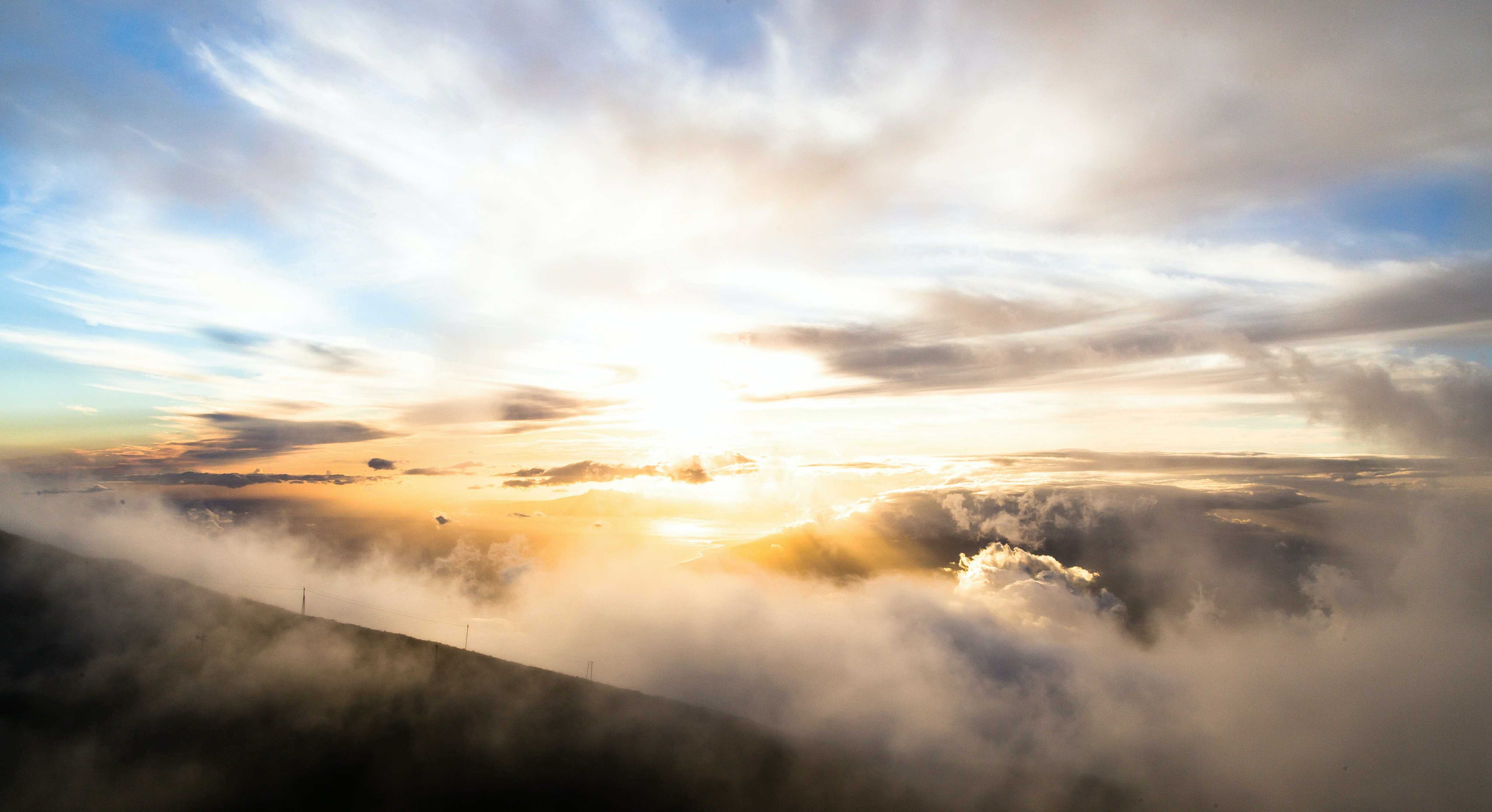 "Glory to God in the highest. . ."

Most of you remember the story in Luke 2 very well. On the night Jesus was born, there were shepherds out in a nearby field guarding their flocks. An angel appeared to them announcing the birth of the Messiah and Savior. Then immediately, thousands of angels appeared with the one proclaiming praise to God with this statement: "Glory to God in the highest."

On our visit to Israel last year, our team drove past a field down the hill from Bethlehem where it's possible this scene took place. As with sites with no obvious markers, you can't pinpoint the location with precision, but with the memory of that place, I can conjure an image of the human side of the story. I can envision shepherds and sheep on a hillside near Bethlehem. Despite this frame of reference, I struggle to imagine the heavenly side of this story. That is, I don't have a good mental image for this angelic choir and the beautiful thundering of their voices. But that's ok because even though the announcement was dramatic and the scene spectacular beyond anything I've seen, the significance of the moment is not primarily found in the visual God created that night. Instead, the meaning and weight is captured perfectly in the truth proclaimed. In light of this, I want to encourage you in two ways from this text.

First, God can always overwhelm us with extraordinary demonstrations of his glory, but that's not generally his prerogative. Sudden appearances, angelic choirs, and nature-altering phenomena reveal his transcendent worth and are no problem for him. He can just as easily interrupt the created order as he can keep it rolling in perfect harmony. But God limits the miraculous and opts for more normal declarations of his worth. While the angels don't stop singing because he deserves it, the sky never stops proclaiming his glory either. One is invisible to us, but the other is on display 24 hours a day, seven days a week. In the same way we would pull the car over to catch a glimpse of a bunch of angels singing in the town square, we ought to marvel daily at the display of God's glory in the fabric of the created order.

A needed reminder from this text springs from the reality that we have seen in our recent studies in Romans 1 namely, God's glory is on display all around us. Pray that God would open your eyes to see and appreciate the remarkable demonstrations of God's power in his creation. I'd love to see an angelic choir and I look forward to the day that I will, but for now, I'm asking God to give me eyes to see the evidence of his worth in the world right in front of me.

Second and again as we've seen in our Sunday morning passages, we are responsible to join in the proclamation. We generally think of this worship as connected to religious or spiritual activities like Bible study, prayer, congregational gatherings, small group meetings, singing, etc. Certainly, our worship is expressed through these, but it must not be limited to them.

Most of our lives feel mundane. We sleep. We work. We cook. We eat. We clean. We parent. We talk. We drive. We shop. We watch TV. We consume social media. We read. We do many of these without even thinking about it. But let's not miss the responsibility we have to acknowledge, enjoy, and announce the supreme worth of God in and through all these activities, too. Sometimes it will direct us toward doing or not doing certain things. More often, however, it will change the way we do them. It will steer us (as Paul wrote in 1 Corinthians 10:31) to eat, drink, and do everything, for God's glory. In other words, we will live in a way that projects our inner delight in God and announces his absolute otherness to those around us. Give prayerful consideration, especially this Christmas season as we reflect on Luke 2, to your life in light of the fact that we are called to join the chorus announcing "Glory to God" right here on the earth.